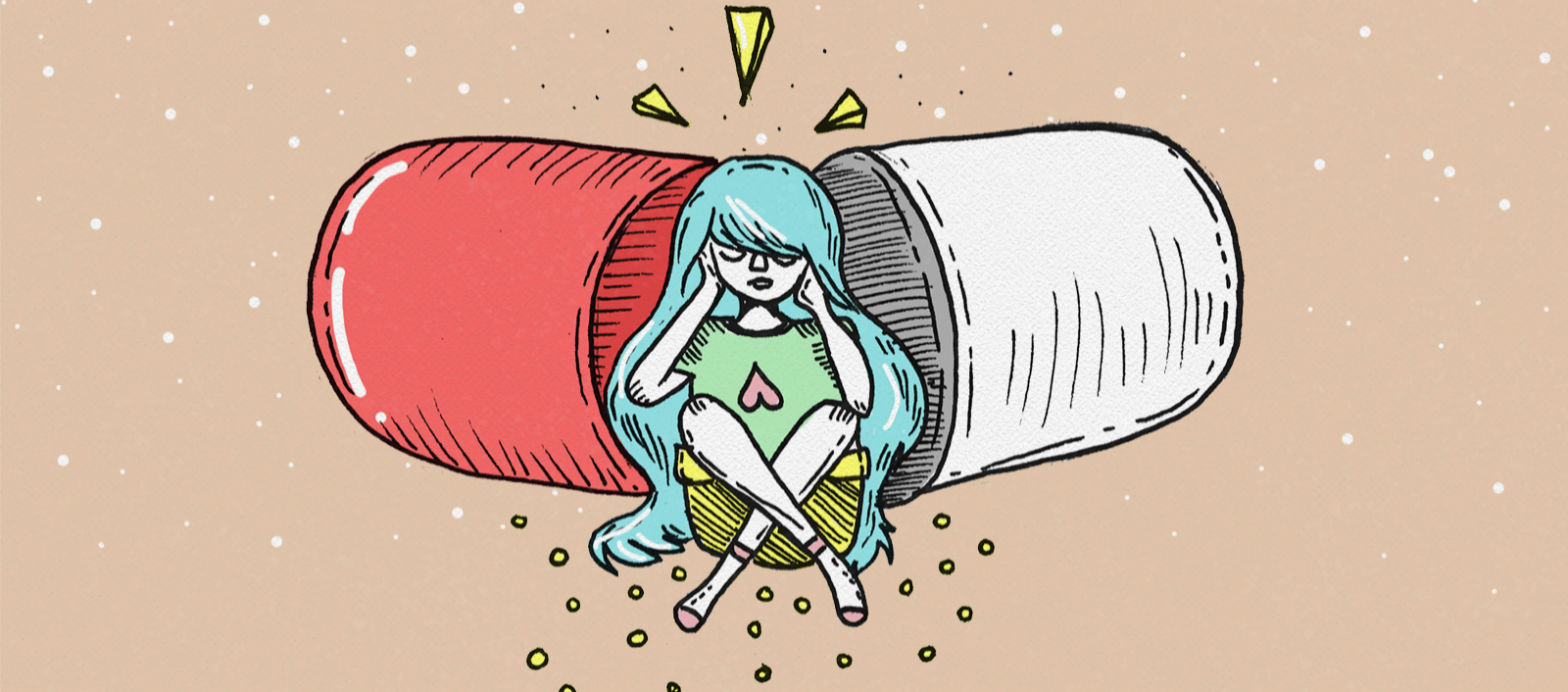 Anxiety is a problematic condition. During times of intense anxiety, many people want to find immediate relief. The only thing that can provide immediate relief for intense anxiety is medication, but unfortunately, these medications tend to be prescription only. Thats why many people wonder if there are any over-the-counter medications for anxiety, in order to get the rapid relief they need.
Unfortunately, there are currently no approved over-the-counter anxiety medications. But there are a few things you can take without a prescription that may provide you with relief that, while not medications per se, either have similar effects or have the potential to simulate anxiety medication benefits.
Why Medication is Prescription Only
Anxiety medications are controlled substances for a reason. Anxiety occurs in the brain, and anything powerful enough to affect the brain should likely be used only when recommended by a doctor.
But it should be noted that even if you could take an over-the-counter (OTC) medication, it may not be something you want to use. Anxiety is not a disease that can be cured by taking some medication for a week. It's something that needs changes in the way you think and feel. That involves learning to cope with the issues that cause you stress, something that medications don't do.
Medications dull anxiety, but they don't cure it. You'd have to take the medication for the rest of your life, and that can be dangerous and not ideal, since anxiety medications also stop working after a year or so.
Still, medications can help. So why are there no over-the-counter ones?
Potential for Abuse
Most anxiety medications are also drugs of abuse. Taken in certain ways, these drugs can cause significant mental impairment, and the concern is that if they were available over the counter, many people would be taking these drugs off label. That's too dangerous.
Remember, these are drugs that affect your brain directly. They alter your body's production and reception of neurotransmitters. That can be useful for reducing anxiety, but can cause significant side effects and be extremely dangerous if more is taken than directed. They also interact with numerous other medications, alcohol, and more. These medications simply cannot be sold over the counter without posing a significant risk to the community.
Also, most anxiety medications cause significant, and possibly even dangerous, withdrawal symptoms - not unlike withdrawing from alcohol addiction.
Other Reasons to Avoid Medications
Another problem with anxiety medications is that they can make anxiety worse. In the short term, these medicines may provide some relief. But unfortunately, if you use these medicines for so long without any additional coping tips, your brain will start to depend on them as the only way to cope with stress.
So when you stop taking these medicines, you'll have lost some of your natural coping skills which, if you suffer from anxiety, may already have been struggling. That's a significant risk without alternative treatments and a doctor's supervision.
Will Anxiety Medications Ever Be Available Over the Counter?
There may be a day when an over the counter anxiety medication is possible. Some medications, like Buspirone, are a bit less powerful (while still useful for mild anxiety) and have fewer side effects. It is possible that a medication like Buspirone may someday be released, but given that it can also take several days for the medications to start working (no instant relief) and they are not as powerful as benzodiazepines and other prescription medications, it still may not be the right choice.
Someday there will be an over-the-counter anxiety medicine, but as of yet, there are no medications that meet the criteria that would make them viable as an over-the-counter option.
Alternatives to Over-the-Counter (OTC) Anxiety Meds
Until an over-the-counter medication becomes available, there are several options that you could try. Some of these options include:
Exercise. Exercise has been extensively studied, and intense exercise may actually mimic the effects of some of the more powerful anxiety medicines. Exercise releases calming endorphins and burns away the stress hormone cortisol, so if you need rapid relief, a trip to the gym or a 30-minute jog may be highly beneficial.
Kava. Kava is an herbal supplement that some studies have shown may be as effective as several of the anxiety medications. Kava should still be used under the supervision of a doctor since it can interact with other medicines and alcohol, but as it is an herb that is available without a prescription, it may be worth trying. Passionflower and valerian may also be beneficial, although they are not believed to be as powerful.
CBD oil. CBD oil is an extract of the cannabis plant (known as Cannabidiol). It is usually taken from industrial hemp, which contains very little THC (the drug that causes the high), and even then any remaining THC is completely removed. Although we cannot recommend CBD oil yet due to a lack of research and questionable legality, there are studies showing that this extract may have stress relief benefits. Talk to your doctor about the risks and benefits of CBD.
5-HTP, L-Tryptophan, or Sam-e. Although many neurotransmitter imbalances have been linked to anxiety, serotonin is the one that has the strongest connection for most people. In theory, increasing serotonin levels in the brain should be able to decrease anxiety symptoms. According to natural health promoters, 5-HTP, L-Tryptophan, and Sam-e are three supplements that increase serotonin levels. It is not clear that they work in the research, but they are available over the counter for those interested in trying it.
Water and Magnesium. In some cases, anxiety may be caused or exacerbated by a lack of important nutrients. So drinking a lot of water and taking magnesium supplements may help some people reduce their anxiety and find some degree of relief, even if it doesn't cure the anxiety altogether.
Again, none of these are guaranteed immediate cures, but they can be a tremendous help. If you're someone that benefits from relaxation exercises like deep breathing, progressive muscle relaxation, and visualization, then you should try those as well.
You should never self-medicate with alcohol, or with any drug not designed for anxiety. Self-medication has the same effect as anxiety medicines - use them when you're feeling anxious, and you start to depend on them and lose your ability to cope any other way.
Next Steps for Anxiety
It's simply not a quick fix. It's something that you need to work on regularly and learn the skills necessary for reducing the way your stress affects you and preventing your anxiety from becoming unmanageable. It involves long term solutions, but in the end, these solutions can be very effective and reduce any chance of your anxiety coming back.
SUMMARY:

There are no over the counter medications for anxiety since any medication that affects the brain needs to be carefully monitored, and because the medication is not the only treatment a person should take. Luckily, there are many natural treatments and exercises that can help with anxiety in its place.