Meet Our Team of Mental Health Experts
At CalmClinic, we believe that information is only as helpful as its accuracy. That is why all of the content that we have written about anxiety and mental health has been reviewed and analysed by professionals in the psychology and healthcare fields. Every article we write for our site has been reviewed and researched by our experts for content clarity, accuracy, and medical support. All of our experts come from different backgrounds to give a diverse perspective on the topics and titles that we have covered, with specialists that have their own training in their respective fields.

Ph.D. Clinical Psychology
Alexandra Richards
Folkestone, United Kingdom
Alexandra Richards completed a doctorate (DClinPsy) in Clinical Psychology at Canterbury Christ Church University in 2014. Prior to this she completed a BSc in Experimental Psychology at the University of Bristol.
She practices in the United Kingdom in both the National Health Service and independent practice. Her particular specialism is in connections between mind and body, working with the psychological impact of long-term health conditions and the ways that emotional distress can be held and expressed in the body. She has worked in a range of services including neuro-rehabilitation, neuropsychiatry, sexual health and medically unexplained symptoms. Her therapeutic approach is eclectic, drawing on Cognitive Behavioural Therapy (CBT), Acceptance and Commitment Therapy (ACT) and Psychodynamic Therapy. She has a specialist interest in working with LGBTQ+ individuals.

MA, Clinical Psychology
Daniel Sher
Cape Town, South Africa
Daniel Sher is a registered clinical psychologist, practicing in Cape Town, South Africa. Having received his training at the University of Cape Town, Daniel subsequently worked and received training Health at various psychiatric and district-level hospitals, as well as community health centers within Cape Town.
His professional interests include psychodynamic therapy, cognitive-behavioral interventions, neuropsychology and neuro-psychoanalysis. A life-long Type 1 Diabetic himself, Daniel is passionate about providing coaching and psychological interventions for people with diabetes.

MSc, LCAS, Substance Abuse and Clinical Counseling
Denise Marie Griswold
Wilmington, NC
Denise Marie Griswold earned her Master's of Science in Substance Abuse and Clinical Counseling from East Carolina University in 2014. Since this time she has worked primarily with dually diagnosed populations in residential treatment.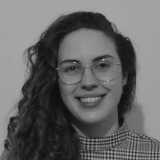 BSc Psycholoogy
Emma Loker
Littleport, United Kingdom
Emma Loker received a Bachelor of Science in Psychology at Aston University in 2019 and is now studying a postgraduate diploma in Child and Adolescent Psychotherapeutic Counselling at the University of Cambridge. She is a trainee member of the United Kingdom Council for Psychotherapy and abides by their ethical framework. Emma uses an integrative approach, utilising play and the arts to explore emotional difficulties with children.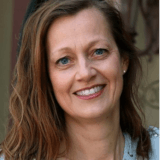 MSEd, LMHP
Erika Krull
Kearney, Nebraska
Erika Krull is a mental health writer with a master's degree in counseling. She has worked with families and individuals in a variety of therapy settings. She has also been writing for a variety of mental health and wellness websites since 2006.

M.D.
Faiq Shaikh
San Francisco, US
A clinical physician & researcher in Medical imaging, trained at UNC. He has several years of experience in clinical imaging of neurological and cancer imaging, and has written many scientific papers in this space.
He is also fellowship-trained in Medical informatics. He has been awarded as the distinguished fellow of Medical ethics by AMEBI, and wrote on Ethical considerations of Neuropsychiatric imaging. He has a deep understanding of neuropsychiatric conditions and explores new avenues to detect and monitor them.

M.D., Psychiatrist
Henry Vyner
Crestone, US
Dr. Henry Vyner is a physician, psychiatrist and cultural anthropologist. He studied medicine and psychiatry at the University of Maryland. He got his degree in anthropology from the University of California at Berkeley. Early in his career he did a body of research on the psychological effects ofionizing radiation amongst soldiers who were active participants in atmospheric nuclear weapons tests between 1946 and 1962 This work described the psychological effects of ionizing radiation, and delineated the Radiation Response Syndrome — a form of delayed onset PTSD that develops in people exposed to nuclear radiation.
For the last 27 years, Dr. Vyner has been studying the nature of the healthy human mind amongst Tibetan Buddhist lamas living in the Himalayan region. He has published several books on the healthy mind research, and his most recent book on the healthy mind has been published by Routledge. It carries the title of The Healthy Mind: Mindfulness, True Self and the Stream of Consciousness. His book on the psychological effects of ionizing radiation carries the title of Invisible Trauma: The Psychosocial Effects of the Invisible Environmental Contaminants.

M.S., LAC, NCC
Jenna Jarrold
Tucson, Arizona
Jenna received her Master of Science in Clinical Mental Health Counseling from University of Phoenix. She is a Licensed Associate Counselor (LAC) and Nationally Certified Counselor (NCC). Jenna has worked in the mental health field for over six years, in both residential and outpatient settings. She has worked with individuals struggling with a range of concerns (depression, anxiety, relationship issues, gender identity concerns, PTSD, trauma, eating disorders) and has experience with individual, group, couples, and family work.

BSc Psychology
Micah Abraham
Folsom, California
Micah is the lead content writer and editor for CalmClinic and has been a part of the CalmClinic team since early 2011. As a graduate of the University of Washington, Micah received a Bachelor's of Science in Psychology with additional graduate coursework in intelligence and addictive behaviors.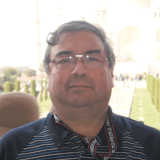 Ph.D., C. Psych.
Romeo Vitelli,
Toronto, Ontario
Dr. Vitelli is a practicing clinical psychologist with more than 20 years of experience working with a wide range of patients.
Author of 5 books on mental health topics, including Depression: Your Questions Answered (2019), The Everything Guide to Overcoming PTSD (2014) and many research papers exploring mental health and psychology.

Psychiatrist
Sally-Anne Soameson
London, UK
Sally-Anne is a BACP (British Association of Counselling and Psychotherapy) registered psychodynamic therapist living and working in London, UK. Having initially gained a BA (Hons) in Interior Architecture she then studied at Greenwich University gaining BACP accreditation in Psychodynamic Therapy. She began by working with counselling charities to provide service to those unable to afford it, and has since established her private practice in the capital.
As a psychodynamic therapist she offers weekly face-to-face therapy with an approach that encourages self-reflection and self-examination. Often working with anxiety, depression, sexuality and identity alongside bereavement and loss, patients are allowed to understand the influence of the past on present behaviour and feelings.
Practicing within the ethical framework of the British Association of Counsellors and Psychotherapists, Sally-Anne continues her study of psychodynamic theory alongside providing advisory services to online mental health applications. At home as well as her usual private practice she continues to hold posts with charitable organisations ensuring that the public has equal access to mental health treatment.

MS, LCPC
Victoria LeBlanc
Nashville, TN
Victoria is a Master's level Licensed Clinical Professional Counselor specializing in Marriage and Family Therapy. She was trained at Montana State University and moved on to specialize in work with at-risk youth, trauma, Oppositional Defiant Disorder, depression, anxiety, and co-occurring disorders.
She was formerly the Program Director for 2 adolescent group homes and is now teaching online as an Adjunct Professor. She also volunteers her time with Attachment Parenting International.

M.D.
Vivian Okirie
Greater Atlanta Area, US
Dr. Vivian Okirie is a Resident Physician at UT Health Science Center at Houston in Internal Medicine. Although new to the city, she has quickly grown warm to the Texas flare she encounters from her patients on a daily basis. The combination of being a Morehouse School of Medicine graduate, being raised in Alabama, and retaining her Nigerian culture has cultivated her passion of working in typically underserved populations with compassion and grace.

Ph.D. Behavioral Neuroscience
Wendy M Yoder
Gainesville, Florida
Wendy Yoder received her Ph.D. in Behavioral Neuroscience from the University of Florida. Prior to graduate school, she earned a B.S. in Psychology and a B.A. in Philosophy. She has authored numerous publications in academic journals such as Neurobiology of Aging, Chemical Senses and Attention, Perception & Psychophysics.
Currently, she works as a neuroscience consultant and grant writer in fields ranging from pharmacology to military biotechnology. In addition to neuroscience, she has taught courses in cognitive psychology, microbiology, sensory physiology and anatomy. Her primary specialization is behavioral physiology. In her spare time, she reads classic literature, jokes around a lot and dresses her cats in ridiculous clothes.
Recommended by University Professors