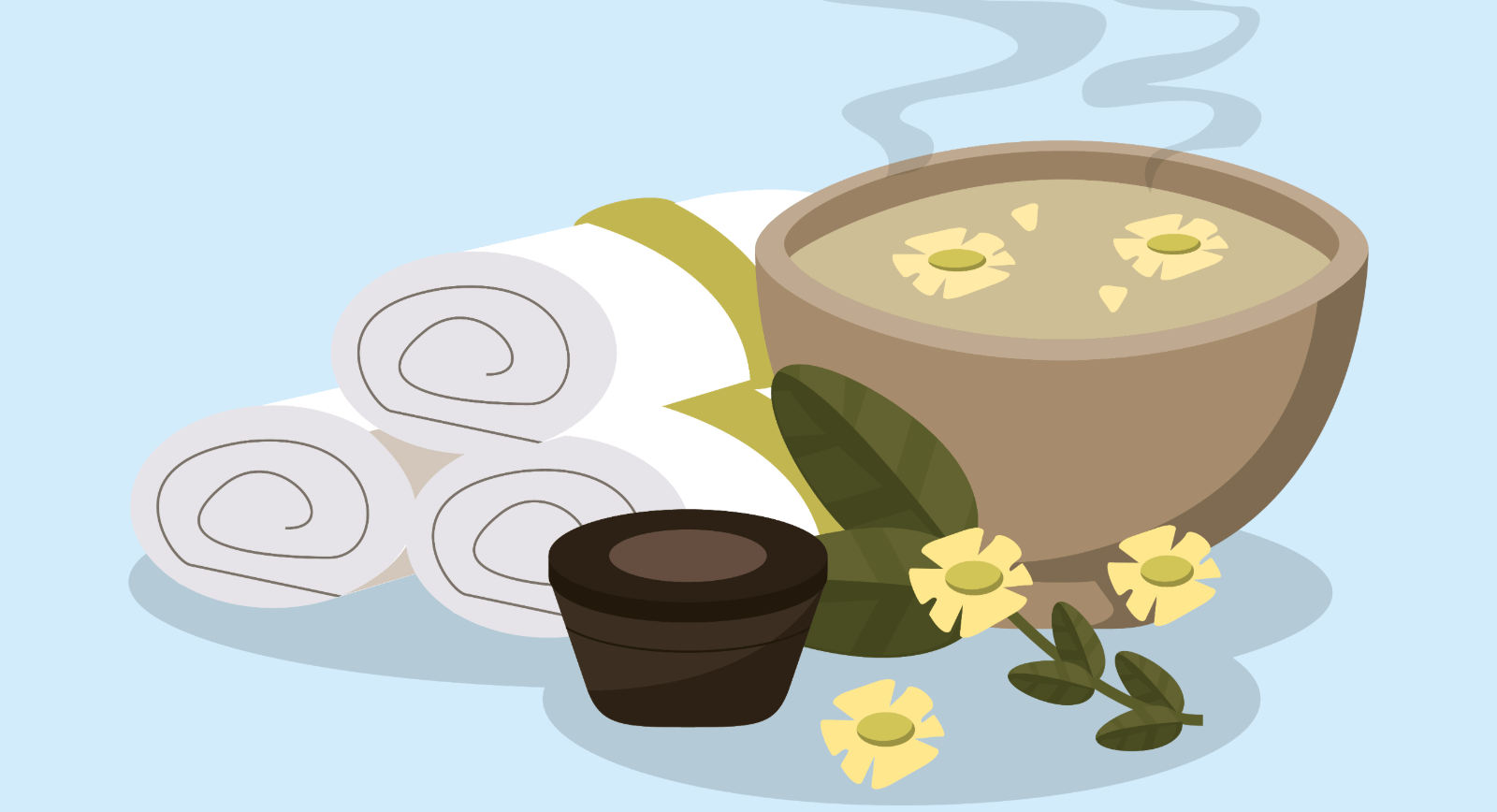 Luxury retreat centers worldwide have begun offering specialized programs for people suffering from anxiety. While going to a retreat center for anxiety is by no means a low-cost treatment option, the anti-anxiety programs offered often provide a wide range of physical and mental therapeutic options to ensure that you get what you pay for.
This article explores five high-quality retreat center options and the anti-anxiety services they offer.
Are Anxiety Retreat Centers a Good Idea?
Anxiety retreat centers are not necessarily the right option for everyone. Anxiety is a treatable condition, and there are less expensive options that are available for those who can't afford retreats.
But those that are interested in a retreat center need to make sure that they choose the right one. The following are some of the most well-known anxiety retreat centers available. These are not necessarily recommendations – only references for those that are wondering what types of retreat centers are around.
Canyon Ranch Hotel Resort (Miami, Florida)
Canyon Ranch is a world-renowned health resort, with a health and wellness facility spanning 70, 000 square feet with 24 separate treatment rooms. Located on 7 acres of oceanfront property, it provides a relaxing vacation atmosphere and an escape from the everyday world, as well as preparing you to re-enter that world with confidence.
The available treatments are extensive. Their anxiety-specific "Address Your Stress" program includes testing to ascertain the nature of the problem, with healing exercises and lifestyle guidance based on the results.
Medical tests to screen for signs of anxiety-causing chemical imbalances in the body including a blood panel, adrenal testing, and hormone testing
An 80-minute consultation for an initial assessment (and a 25-minute post-departure follow-up call)
A "life management" consultation (and 25-minute post-departure phone follow-up call)
Nutritional advice based on your diet and body type
Acupuncture
A "healing energy" session
Group therapy
Private training for strengthening your mind-body connection
Read more:www.canyonranch.com
Brookhaven Retreat Center for Women (Knoxville, Tennessee)
The Brookhaven Center for Women is a 48-acre retreat space designed by and for women. It is located in the foothills of the Smoky Mountains of Tennessee, near sites of natural beauty such as gardens, woods, and pastures.
They provide a wide range of options for anxiety treatment with a focus on reconnecting with nature and allowing individuals to design a healthier and more positive belief system for themselves. A few of their treatment and activity options include:
Equine-Assisted Therapy The horses living at the center are well-cared for and assist women who have been emotionally isolated to reconnect emotionally with another living creature, as well as helping to evaluate personality types.
"Mindful Walking" Staff assist participants in mindful walking through nearby nature trails to fully experience and appreciate their surroundings without being interrupted by negative thought spirals and fear, with the goal of teaching you to engage in the same healthy mindfulness in your everyday life.
Gardening With a focus on growth and transformation, this activity is meant to mentally uplift and relax people attempting to change their lives for the better.
Ropes Course This exercise is meant to be a fun activity that also helps reveal social strategies and beliefs about one's interactions with others. It allows participants the option of learning by "doing," rather than in a traditional therapeutic setting.
"Belief System Support" In this part of the program you work with trained female professionals to help you create healthy beliefs of your choice and approval to replace any negative or harmful beliefs that you arrive with, that you can take with you when you leave the retreat.
Read more:www.brookhavenretreat.com/cms
The STAR Program: Kenyon Ranch (Tucson, Arizona)
Located in Arizona between the Santa Rita and Tumacacori mountain ranges and overlooking the Santa Cruz Valley, the Kenyon Ranch STAR program offers 10-day therapeutic programs that deal with problems including grief and loss, personal crises, trauma and PTSD, and depression/anxiety, among many others. Their anxiety services include support staff who are available 24 hours a day and a 1:2 staff to participant ratio to allow for individualized attention and assistance.
Their program focusing on depression and anxiety includes the following treatments:
Group therapy
Daily written assignments designed to uncover the details of the life decisions and experiences that need to be addressed
Therapeutic lectures by trained professionals
Therapeutic "guided imagery" sessions to calm the mind
Breathing exercises for mental discipline and tranquility
An art room
Bodywork (at an extra charge)
Free time relaxation activities (jogging, walking, swimming, bird-watching)
Read more:www.starfound.org
Alive: The Ultimate Health and Wellness Experience (Australia)
Australia has multiple retreat options with anxiety-specific programs. One is the "Alive" retreat, designed for either couples or singles looking to improve their life experience. If you choose, the staff can create a program specifically suited to your individualized needs. In addition, a "Create Your Own Retreat" option can be found on the website. Pre-arranged anti-anxiety programs on offer include:
Yoga and Meditation Yoga and meditation provide calming outlets for your stress, as well as teaching you to discipline your thought patterns and clear your head of all the clutter that results from the stresses of a day, distracting you from the bigger, more important things in life.
Fitness, Nutrition and Weight Loss Getting healthy is an important step towards letting go of your anxiety. Health problems and anxiety can be exacerbated by unhealthy eating and exercise habits. The fitness, nutrition and weight loss program is designed to give you a personalized program to keep you feeling strong and ready to cope with the challenges of life.
Relationship Revival Stresses in a relationship, whether due to disagreements, grief or simply a faded spark of attraction can put additional stress onto people already experiencing anxiety, potentially leading to anxiety attacks or depression. This program allows you and your significant other to address your relationship troubles in a relaxed setting, and start to build a stronger and less stressful life together.
Relaxation Retreats These special spa-packages include a wide variety of physical treatments to relax you in body (including massages, a spa and daily relaxation activities), as well as relaxation therapy treatments (such as acupuncture, Qi Gong, Tai Chi, yoga, meditation and energetic healing) to help de-stress your mind.
Read more:www.alivewellnessretreats.com.au/welcome_to_alive_wellness_retreats_australia.html
Kangaroo Island (Australia)
The Kangaroo Island health and wellness retreat in Australia is a specialized location designed for only 6 participants at a time. The limited number of participants allows for highly individualized attention and a tranquil, secluded atmosphere. The island features organic gardens and full beach access.
Their program is designed to treat people struggling with anxiety, allergies, fitness and weight issues, and/or addiction. It includes the following treatments and activities:
Two therapy sessions per day
Massages
Yoga
Pilates
Culinary classes
Anatomy instruction
Reflexology
Read more:www.kihealthretreat.com
Choosing An Anxiety Retreat
Anxiety retreats are certainly interesting options for those that are looking for a creative way to cure their anxiety. They're expensive, and they're not right for everyone, but they're an option that you can consider if you've decided you want to place yourself in a completely anxiety free environment and you've done your research to make sure you're choosing the right one. Remember, however, that there are also highly effective anxiety treatment options available for people who can't afford a retreat!