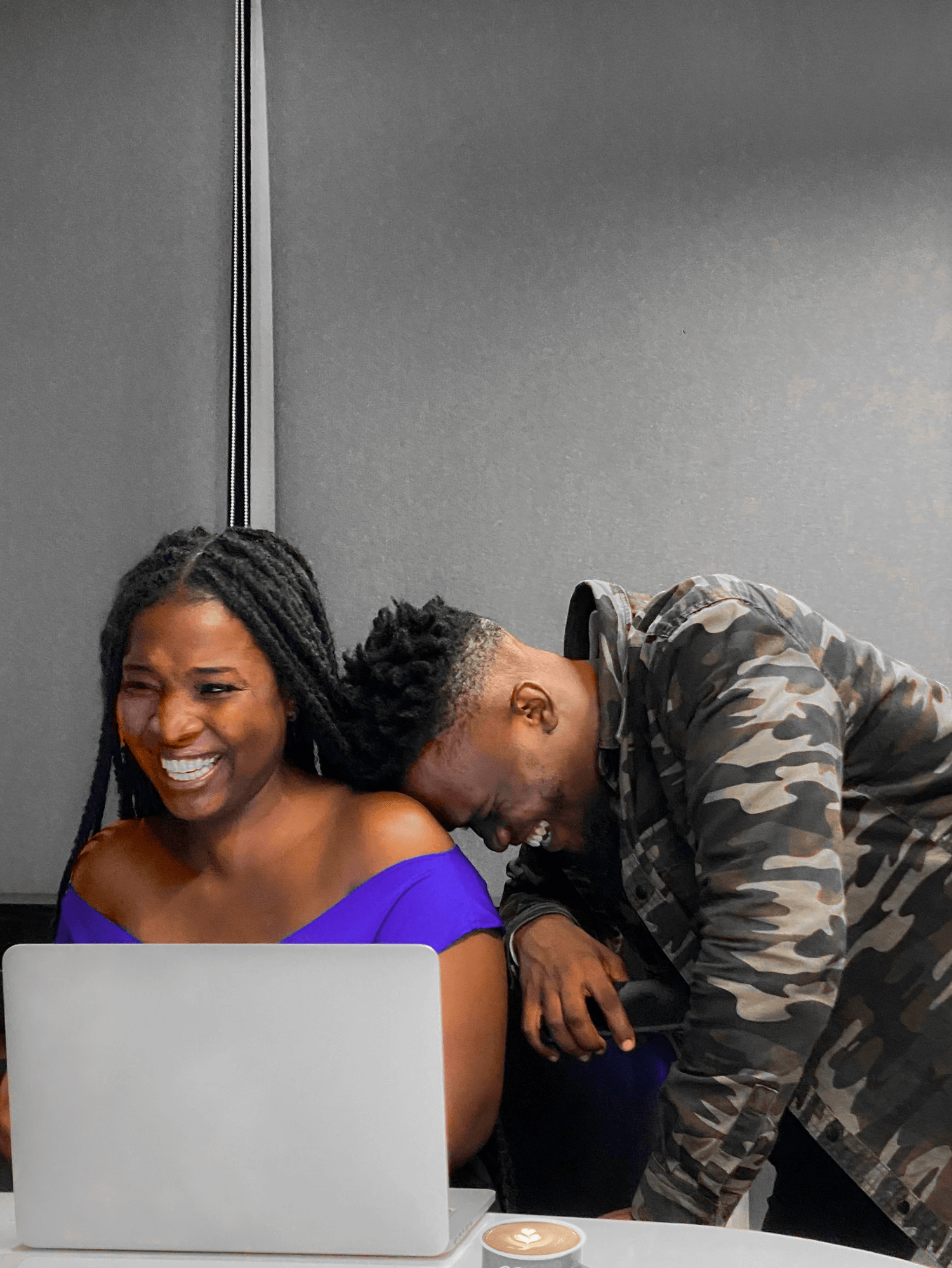 Gone are the days of meeting a stranger at a bar and hitting it off. Now, the digital era is taking over, with more than 270 million people dating online across the world, double the number 5 years ago [1].
And these statistics aren't forecast to slow down. Statista predicts that online daters will rise to 280 million in 2024 [2].
But what effect is this having on people's mental health? Below, we explore the impact of online dating on your mental health, the best dating apps for your well-being, and top tips on psychologically surviving the world of dating online.
How Dating Affects Your Mental Health
Online dating has numerous effects on our mental health, from loneliness to trust issues. Let's explore the adverse effects below.
#1 Repeated Rejection
In online dating, rejection is common, especially for men. Evidence suggests that around 71% of men's messages receive no answer, compared to 56% of women's [3]. Why is this? Researchers Pronk and Denissen hypothesize it's down to a "rejection mindset" [4]. People have so many choices of potential partners nowadays that they're more likely to be pessimistic and reject others.
This significantly impacts our well-being, as we feel social rejection, much like physical pain [5]. Social rejection overstimulates the vagus nerve, causing various physical symptoms, including:
Nausea
Headaches
Chest pain
Neck soreness
And that's just the physical side - emotionally, you may feel unwanted, inadequate, unloved, or embarrassed.
#2 Deception & Deceit
Deception and deceit are common in the world of online dating. However, evidence demonstrates that deception may have always been a prominent strategy to secure the first date.
Deception comes in many forms. It may involve lying about your personal qualities and interests or creating a fake profile altogether - you may know this as "catfishing." Luckily, this type of extreme deceit doesn't seem to be the most commonplace - minor exaggerations appear far more likely than straight-up lies [6]. In fact, research suggests that around 71% of online daters lie to become more desirable [7].
Unfortunately, deception can have severe consequences for your ability to trust. Secure, healthy relationships are built on trust. However, it's difficult to form trusting relationships when swimming in a sea of white lies and porky pies. This lack of trust can have a knock-on effect on your self-esteem, jealousy, and anxiety levels.
#3 Low Self-Esteem
With rejection and deception can come low self-esteem. A 2016 study demonstrates that Tinder users show lower self-esteem and greater concern with their self-image than non-users [8]. Users reported:
Less satisfaction with their body and face
Shame relating to their body
Comparing themselves to others
While the research didn't show Tinder causes these adverse effects, experts suggest it's a prominent risk factor. Expert relationship counselor Nicole Ivens recommends that thoughts about changing your looks to make yourself more desirable to potential suitors are a "red flag" that your "self-esteem is taking a hit" [9].
#4 Loneliness
Dating online doesn't just leave you open to rejection and tarnished self-esteem; it can also result in loneliness. Sex and relationship therapist Todd Baratz argues that loneliness is an ordinary risk of online dating.
Furthermore, dating online can distract people from seeking in-person human contact. This divergence from our natural instincts towards human interaction may leave us feeling lonelier than ever.
#5 Anxiety & Depression
Evidence shows a link between anxiety and depression and online dating. Namely, those who spend more time on dating apps exhibit social anxiety and depression symptoms.
Ariella Lenton-Brym states that, even if socially anxious or depressed men access dating apps often, they may "fail to translate this frequent dating use into actual social interaction."
However, it's not a unidirectional relationship between mental health and virtual dating. Evidence also demonstrates that having a mental health condition like anxiety can alter your online dating experience.
How Does Anxiety Impact Online Dating?
Experiencing dating anxiety? You're not alone. Around 1 in every 5 people have some form of dating anxiety, so it's not uncommon [10]. Nerves are a normal part of finding a romantic partner. But what if you have an anxiety disorder?
"Putting yourself out there" can be highly challenging for those suffering from severe anxiety, such as an anxiety disorder. This is because avoidance is a common coping strategy for those with an anxiety disorder - it involves avoiding situations, people, or places likely to trigger anxiety [11]. Of course, this maladaptive behavioral response can be highly life-limiting.
Furthermore, dating requires vulnerability and trust, which may be tricky for someone prone to overthinking, over-analyzing, or a fear of meeting new people. If you have an anxiety disorder, it can be more challenging to bounce back from rejection or express your emotions.
However, some dating apps are worse than others. So, what are the least anxiety-provoking apps, and why?
Best Dating Apps
While all dating apps follow the same principle - find a match and (hopefully) live happily ever after - some are far better for your mental health than others.
#1 Match
Match is undoubtedly one of the best dating apps for those with anxiety. Its emphasis is on understanding all about you, including your:
Demographics
Values
Relationship goals
Interests
This is to ensure the site finds a suitable match for you, which certainly beats apps like Tinder, where very little valuable information is available. With a 4,000-character limit on your profile, people can share more about themselves, which can help you to understand someone before communicating with them.
#2 EliteSingles
Elite Singles is the best option for the busier ones among us - those who have little time to swipe away. This site is specifically designed for working professionals and retirees. Subscribing to this premium site can remove the possibility of coming across fake accounts and make it less likely for you to experience deception.
The site takes note of various important bits of information, including your:
Religion
Income
Age
Education
Distance
This can help you to find a suitable match, saving you precious time and, ultimately, a lot of anxiety.
#3 eHarmony
Another dating app perfect for both casual dates and deep relationships is eHarmony. eHarmony spends its resources on relationship compatibility, helping to identify an appropriate suitor for its members through its 80-question Compatability Quiz.
Furthermore, eHarmony screens all its members, so you don't have to fret about fakes and phonies. This can eliminate any anxiety surrounding catfishing.
So, there are some good dating app choices out there. But are you likely to experience adverse results with these as well? Is it that online dating is inherently bad?
Is Online Dating Inherently Bad?
While online dating can have many adverse psychological effects, this largely depends on how you respond to rejection and navigate the apps. Moreover, evidence shows that online dating does serve its purposes.
For one, around 54% of US online daters suggest that relationships that start online are as successful as those that begin in person [12]. And secondly, online dating has played an important role in our love lives during the COVID-19 pandemic, when online chatting was the only form of interaction possible.
There are ways you can reduce the adverse impact of online dating on your psychological well-being. Let's explore some top tips next.
Tips for Online Dating
As you well know, dating is hard. However, there are some things you can do to soften the blow of rejection and dating depression and anxiety. Here are some top tips for dating online.
#1 Ask Yourself, "Why Now?"
At times, the top tip for online dating is to avoid it altogether. It's important to think about your motivation for dating online before you begin - this may give you some insight into how the drawbacks of online dating will affect you psychologically. Start by asking yourself:
Do I want or need someone right now? Wanting and needing are two entirely different phenomena. Wanting involves wishing to share your already-happy life with someone. It's when you feel in a good place in your life and are looking for someone with which to share it. In contrast, you may feel like you need someone when you're particularly depressed or anxious or as a pick-me-up when you lack confidence.
Am I limiting my dating app usage? Remember, those who use dating apps more frequently may be more at risk from anxiety and depression. Therefore, it's vital to limit the time you spend on dating apps. Otherwise, endless swiping and continual rejection may impact your mental health.
Am I being my authentic self? As we know, people are prone to telling white lies and porky pies on dating apps - to avoid being one of these people, check your profile. Do you do all the activities you say you're interested in or are they there to make you seem more desirable?
Am I setting good boundaries? Boundaries are always important, but they're particularly essential for online dating. No matter how much you wish for a match, ditch toxic conversations and matches you aren't compatible with. This can save you time and make you feel more in control of your dating experience.
#2 Focus On Number 1
You may have heard the age-old saying, "you can't be happy with someone else unless you're happy with yourself." This couldn't be more true in the world of online dating. To handle the repeated rejection and fend off the dating anxiety and depression, you must understand your strengths and weaknesses. Only then can you truly value yourself and recognize what you're bringing to the table.
One way to do this is to improve your self-awareness through meditation. Meditation has been shown to improve self-awareness and bring an inner sense of peace, helping you to understand yourself better and lessen your anxiety symptoms - it's a win-win!
You can view more on meditation in our article exploring relaxation techniques for anxiety.
#3 Try Treatment
If you're struggling in online dating because of a mental health condition such as anxiety or depression, why not try speaking to your doctor or a mental health professional?
There are various forms of medication that doctors can prescribe for anxiety, such as:
Antidepressants
Beta-blockers
Benzodiazepines
And more. However, talking therapy with a certified psychotherapist can also be highly beneficial if you'd rather avoid the meds. Talking therapies such as Cognitive Behavioral Therapy (CBT) have been shown to reduce anxiety symptoms and improve self-awareness.
Or, if you'd like to try treating your anxiety on your own, view our article on self-help options for managing anxiety.
The Bottom Line
Dating sites have many pitfalls, particularly for our mental health, increasing the risk of feeling lonely, rejected, and even potentially anxiety and depression. While some dating apps are more to blame than others, trying less anxiety-provoking apps like Match, EliteSingles and eHarmony may be better for you.
However, it's not all bad. Many people think that online dating has promise, particularly in times like a pandemic. To cope better with the trial and tribulations of online dating, adjust your mindset or strategy, learn more about yourself, or seek treatment to manage your mental health symptoms.