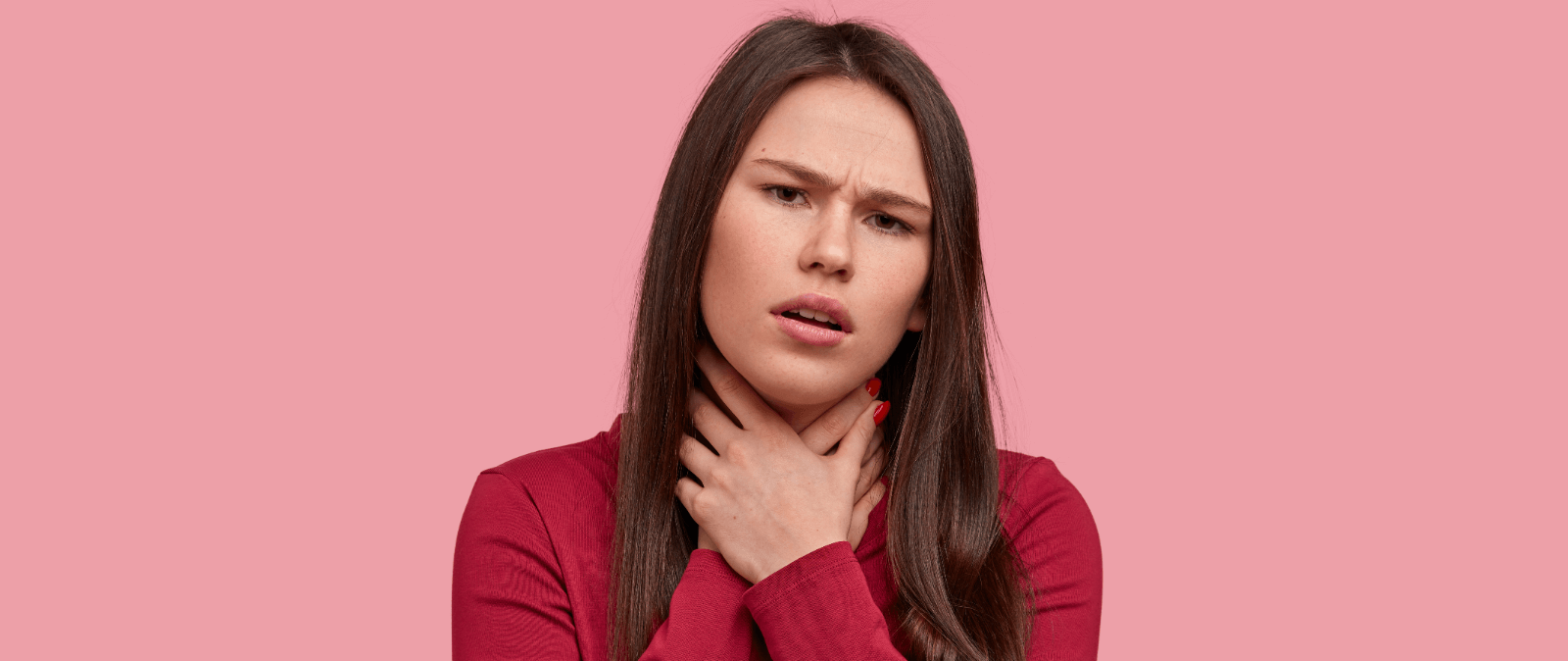 Anxiety itself can already be troubling, but when that anxiety affects the way you feel about your own health, it becomes a tremendous burden. It's not uncommon for many people suffering from anxiety and anxiety attacks to worry about their physical health, and often one of the main contributing symptoms is a shortness of breath.
Shortness of breath is a common symptom of an anxiety disorder. In this article, we'll take a look at the causes of shortness of breath, how to cope with it, and how to overcome it.
When it Doubt, See a Doctor
Before we begin, those that struggle with shortness of breath should always consider first seeing a doctor. Anxiety is a frequent cause of this condition, but there are several health issues, unrelated to anxiety, that can cause shortness of breath. These include common conditions like asthma and allergies, as well as other conditions that may affect your lungs and heart
Still, even when shortness of breath is originally caused by a health condition, it can still lead to anxiety. The experience of breathlessness can trigger worrying thoughts about your health, such as "I'm going to pass out". This can lead to developing greater anxiety which, in turn, can actually cause symptoms of hyperventilation and trouble breathing to increase, causing further discomfort. .
Causes of Shortness of Breath
Anxiety related breathing issues tend to be a result of hyperventilation. Hyperventilation is also known as "overbreathing," and it occurs when your body is receiving too much oxygen and is expelling too much carbon dioxide.
Even though the body needs oxygen, healthy carbon dioxide levels are still important. When you are taking in too much air you are also letting out too much carbon dioxide. This can cause your body to feel like you're not breathing enough. Disrupting the balance of oxygen and carbon dioxide in the body by overbreathing can lead to symptoms such as dizziness, tingling and headache. Anxiety hyperventilation is often caused by one of two issues:
Breathing too fast, such as during an anxiety attack when your body is in fight/flight mode. Breathing too fast means that the air you inhale isn't in your body long enough to be converted to CO2, while breathing out fast expels whatever CO2 was still stored.
Thinking about your breathing, which may cause you to take in more air then you need.
The latter is common in people with health anxieties and panic attacks. These individuals are often concerned about their health so they focus on their breathing and try to consciously control it. Ultimately, they try to take in too much air in order to feel their chest expand for a full breath. The body often doesn't actually need that much air, and shortness of breath occurs.
Shortness of Breath and Other Physical Sensations
Unfortunately for many people, shortness of breath is often accompanied by other unpleasant bodily experiences. Hyperventilation and anxiety, can lead to other issues like chest pain, dizziness, and lightheadedness. These are a side-effects of increased carbon dioxide in the blood.
These symptoms usually reduce as normal breathing resumes. Yet the harmless but uncomfortable sensations are often misinterpreted as signs of serious illness. This can become a further trigger for anxiety, leading to even worse breathing difficulty.
If you have anxiety, it's also possible to have shortness of breath even when you're not consciously feeling anxious. That's because over time anxiety can start to alter the way you breathe. This can become a habit, and cause hyperventilation without any triggers. Part of overcoming shortness of breath may require re-learning how to breathe correctly.
Coping With Shortness of Breath From Anxiety
Those that are experiencing severe shortness of breath may still want to see a doctor. Shortness of breath is a common effect of anxiety, but only a medical professional can give you an accurate diagnosis. For those whose shortness of breath is caused by anxiety, you'll need to take two approaches:
Short term coping.
Long term coping.
In the short term, you'll need to recognise that you may be hyperventilating and try to consciously avoid the temptation to over-breathe. During an panic attack, you may simply need to wait it out - they generally peak after 10 minutes and subside soon after. Traditionally breathing into a paper bag was suggested, but there are other more successful ways that you can control your breathing. You can try the following:
Slow, Stomach Breaths Slowing your breathing so that you're actually breathing a bit less quickly can be a big help. Often when we're anxious we take short, shallow breaths into the chest. Try instead to breathe in and out slowly into the lower part of the body. Feel the muscle under your lungs, the diaphragm, moving downwards and your belly expanding. Don't worry about yawning or filling up your chest with air. Instead, breathe into the abdomen, hold for a few seconds, and breathe out slowly through your mouth. This should help you maintain better CO2 levels.
Distractions Recall that for many people, shortness of breath is caused by focusing your attention on your own breathing. Distractions can put breathing back in your body's control. Activities such as turning on the TV or calling someone you know can help, or playing a mind game such as trying to name a country for every letter of the alphabet - anything to distract your mind so that your body takes control of your breathing again.
Go Walk Similar to distractions, walking (and jogging, although jogging can be hard for people going through an anxiety attack) gets your heart rate up a bit, and challenges your body to breathe normally. Often the mind and body go back on autopilot and you get natural breaths again. It may also provide you with the distractions you need, especially if there is enough around you visually.
Shortness of breath, when related to anxiety, will go away once your breathing returns to a normal rate. If you can control overcompensating by trying to get too much air, you should be able to get your breathing to feel natural again.
Long Term Treatment for Shortness of Breath
In the long term, the key is to get both your breathing and your anxiety under control.
Breathing strategies tend to focus on "retraining" the mind to breathe correctly.If you have been experiencing anxiety you may have become very used to breathing too quickly. Many experts recommend deep breathing exercises. They're a form of relaxation exercise that involves sitting still and learning to breathe slowly through your stomach instead of your chest.
These exercises can be lead by an instructor, or you could find a script on a relaxation CD or video. Research suggests that practicing breath training will help your body learn to breathe better, and ultimately prevent hyperventilation. Yoga and meditation also have deep breathing components, and these can help you retrain the way you breathe.
Still, the most important treatment is going to be learning to control your anxiety. Only by managing your anxiety and limiting its symptoms will anxiety-related shortness of breath go away, and will it become possible to reduce any stress you experience during shortness of breath episodes.
Anxiety is a very treatable condition. You can learn to control this anxiety by:
Educating Yourself - The best thing you can do is educate yourself on anxiety. The more you learn as much about anxiety as possible. With anxiety, knowledge is power. You can try exploring this site, for example, where we have countless articles about anxiety including our anxiety guide.
Self-Help Techniques - There are several self-help techniques that can assist you with anxiety reduction. For example, deep breathing, journaling, and progressive muscle relaxation can all help reduce anxiety.
See a Mental Health Professional - There are those that try to avoid psychologists and psychiatrists because they think it either won't work or are too uncomfortable. But therapy and some medications can be quite valuable. If you find yourself really struggling, don't count out the value of clinical intervention.
Anxiety is very treatable. With the right techniques, you can overcome your anxiety, manage your symptoms, and experience a better quality of life.