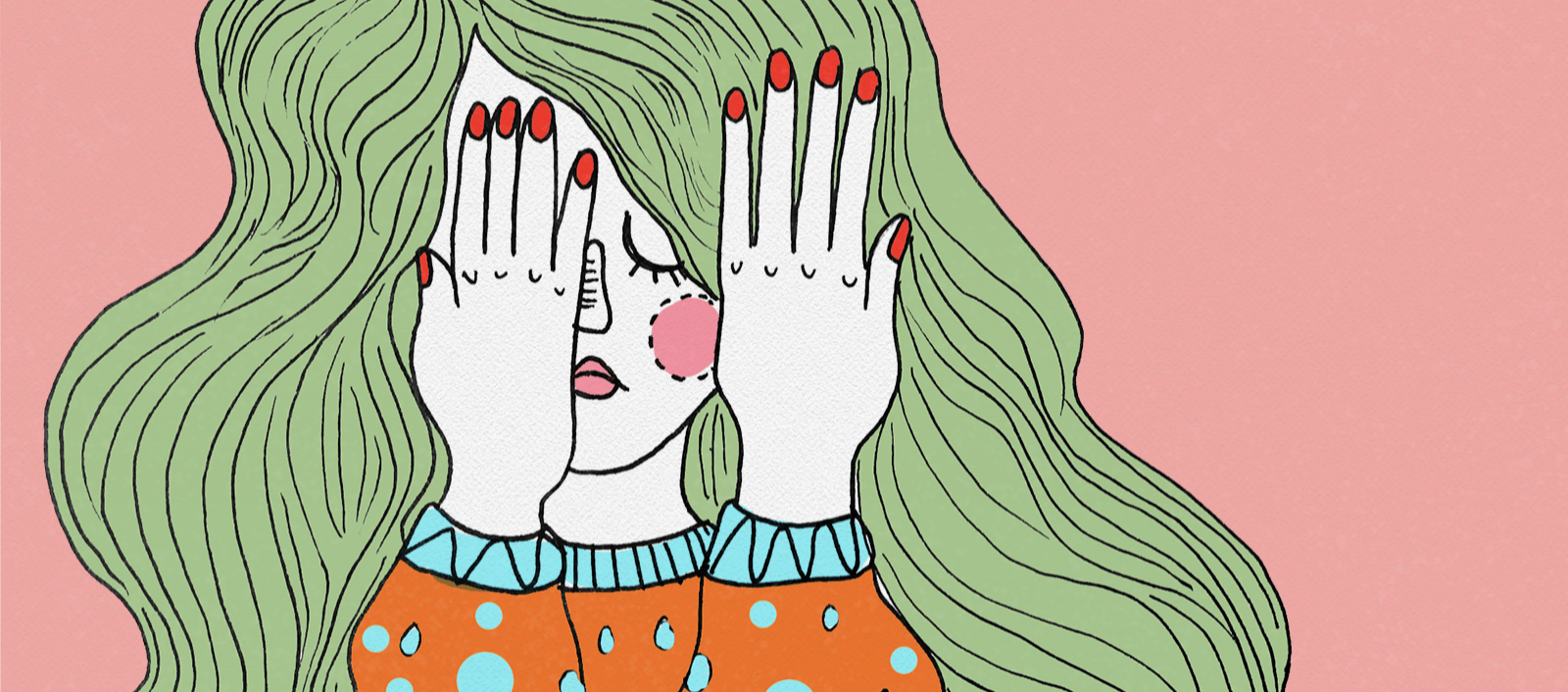 Eye symptoms with anxiety are often very hard to handle. When something is wrong with your eyes you may feel dizzy or worry that there is a problem with your brain. Yet your eyes are often affected by anxiety symptoms, in ways that aren't always easy to understand.
This article will explore some of the eye symptoms of anxiety, discuss why they occur and what you can do to help with your anxiety.
The Symptoms of Anxiety Affected Eyes
Eye problems are not necessarily a common symptom of anxiety, but they're not rare either. Most eye symptoms are temporary – lasting no more than an hour, and usually much less. Any long term eye problems should be checked out by an eye doctor.
There are many different ways that anxiety can affect your eyes. The most common ways are:
Eye pain and discomfort.
Mildly blurred vision.
Watery eyes.
Light sensitivity.
Eye floaters (spots that float across your eye).
These are all most common during periods of intense anxiety, and the most common time to experience intense anxiety is during a panic attack.
How Anxiety Affects the Eyes
When you suffer from intense anxiety, two things happen to your eyes. First, your pupils dilate. When your fight or flight system is activated, your pupils dilate to make it easier to see and make quick decisions (in a fight, you need to be able to see a threat coming). This is what causes issues like light sensitivity and eye aches.
You also experience a tightening of the muscles in your face. This may constrict the blood vessels to the eyes and cause further eye pain, aches, or even some blurred vision.
Hyperventilation and Eye Problems
Hyperventilation is also a common problem for those living with anxiety, and hyperventilation may affect the eyes as well. Hyperventilation can also cause the blood vessels to constrict, and may lead to a feeling of lightheadedness and dizziness that make it seem as though your eyes are having problems, although technically it is a different symptom.
Overcoming Anxiety Affected Eyes
There are a lot of anxiety symptoms that you can learn to easily manage, but your eye symptoms are not usually one of them. All of the ways that anxiety affects the eyes are the direct result of adrenaline pumping through your body, and until that adrenaline goes away, it's nearly impossible to stop your eyes from reacting the way they do.
The key to managing eye issues resulting from anxiety is to learn how to manage your overall anxiety symptoms.
Make sure you're breathing slowly. Over-breathing can cause you to hyperventilate, which may lead to further anxiety and further eye symptoms.
Find a distraction. Distractions take you out of your mind and away from the thoughts that are causing you stress. They can even decrease the severity of your anxiety attacks.
Exercise. Some people's anxiety make finding the strength to move difficult. However, research shows that exercising a few times a week, or daily if possible, can burn excess energy as well as the adrenaline that leads to eye issues. While strenuous activity that increases your heart rate is best, even going for a walk around your neighborhood or on a treadmill at home can be beneficial.
All of these strategies are only temporary and are meant to address immediate anxiety so that your affected eyes begin to relax. Some people also find closing their eyes to be helpful, since eye problems sometimes create their own anxiety.
These suggestions are not the end to eye issues related to anxiety. You will still need to address your anxiety and the causes for it if you want to stop having eye problems altogether.
Summary:

During anxiety, the eyes are preparing to fight or flee, leading to light sensitivity, eye strain, and other related symptoms. Hyperventilation may also cause eye-related problems. The effects that anxiety has on the eyes are best treated with an anxiety reduction strategy, rather than treating the eyes themselves.