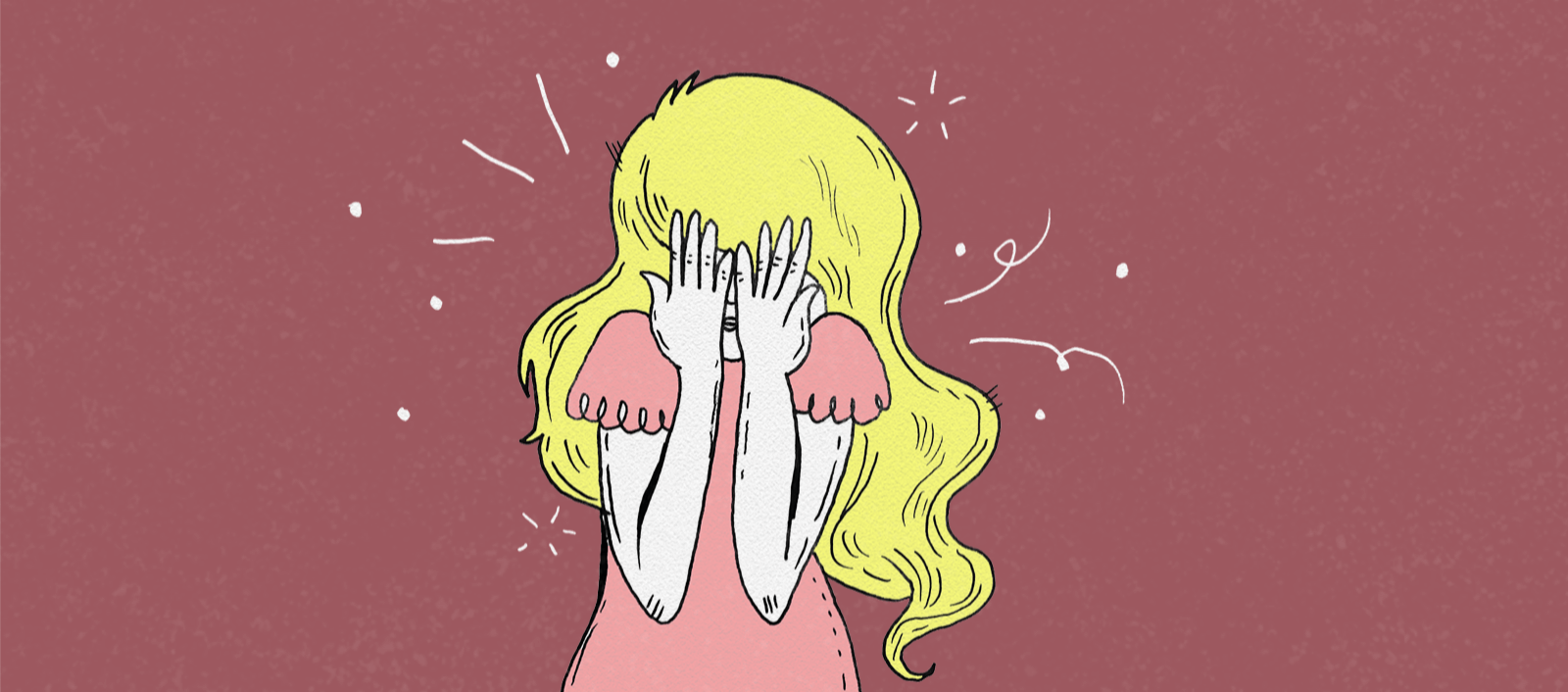 Millions of people struggle with anxiety every day. Overcoming anxiety is something that takes serious commitment. Most people want to stop panic attacks and anxiety overnight, but your anxiety has been forged through years of experiences, biology, and your own personality. You can't simply turn that off on a whim.
But that doesn't mean there aren't tools that can control your anxiety considerably, and in some cases you may find that these techniques make your anxiety far more manageable. The following are three simple but important things to try to fight anxiety.
Never Accept Failure
It's important to remember that everyone can manage their anxiety. There are few one size fits all approaches to combating your anxiety symptoms. Commit to a method that you're willing to try, and if it doesn't work, move on to the next one.
By choosing a symptoms-based treatment that looks at the specific anxiety problem you experience and recommends a follow up treatment, you'll increase your chances of success.
Quick Methods of Fighting Anxiety
Remember, few people can cure anxiety in a day. Curing anxiety is a process, and one that you shouldn't expect to reach for a long time, even with the best anxiety treatments. But there are strategies you can try that may speed up the process and/or reduce your anxiety considerably.
They include:
1. Exercise (Running)
Regular exercise and physical activity is a key priority. As long as you're healthy enough for physical activity, regular, daily jogging should be your number one treatment choice.
It may sound silly, but the reality is that your physical energy contributes to anxiety in a host of ways:
Unused energy can become anxiety and actually create anxious thoughts.
Unused muscles may become tense and cause more anxiety symptoms.
Those that don't exercise are more prone to hormonal fluctuations and poor nutrition.
There is a high correlation between those that don't exercise and those that experience anxiety. In addition, beyond the health components of jogging and exercise, there are additional benefits as well. These include:
Endorphins During exercise the body releases neurotransmitters that are designed to make exercise easier and less painful, like endorphins. Endorphins also play a significant role in relaxation. By exercising, your mind and body will have a much easier time relaxing.
Cortisol Cortisol is a hormone released during times of stress, and it's responsible for many of the symptoms associated with anxiety. Running burns away excess cortisol, causing fewer anxiety symptoms and less long term damage from cortisol release.
Overall Health Running also improves every component of overall health. It teaches your heart and lungs to breathe more efficiently. It regulates hormones and improves muscle strength. It keeps your body a type of health that prevents excess stress.
Some studies have shown that regular jogging may be as powerful or more powerful than some of the world's most well-known anxiety medications, all without any side effects. It's something you should already be doing regularly for your own health, and is an absolute must if you suffer from anxiety.
2. Retrain Breathing
Another issue that often contributes to both anxiety and panic attacks is poor breathing. Many people with anxiety suffer from hyperventilation problems. Anxiety and stress often cause the faster breathing. It may also cause you to focus on breathing to an unhealthy degree.
Hyperventilation is when you breathe out too much carbon dioxide due to poor breathing habits, and breathe in too much oxygen. Hyperventilation is also interesting because it makes you feel like you're not getting enough oxygen, causing you to breathe in more deeply. Unfortunately, this only makes the anxiety and panic attack symptoms worse.
That's why you should go through a breathing re-training. You can do this through deep breathing exercises, like those learned during yoga. The goal is to slow down your breathing considerably. One method includes:
Breathe in through your nose for 5 seconds.
Hold for 2 seconds.
Breathe out through your mouth for 7 seconds.
There are other types of breathing exercises you can try as well if you'd prefer something more interesting. Performing these exercises for 15 to 30 minutes every day can re-train your body to breathe in a way that prevents hyperventilation, and thus reduces some of the symptoms of anxiety.
3. Dietary Adjustment
Diet can affect your anxiety levels, although not as much as many people believe. Cutting out oils, trans fats, alcohol and heavy amounts of caffeine are all important. All of these make anxiety symptoms much worse, and the healthier you eat the more likely you'll experience fewer anxiety symptoms. The healthier you are, the better for all of your mental health needs.
But your diet rarely causes anxiety on its own, unless you're low on some very important vitamins and minerals. Check your diet to see if you could be lacking in any of the following vitamins:
Magnesium
Vitamin B12
Vitamin B1
Vitamin D
A deficiency in all of these vitamins may cause anxiety symptoms. Magnesium, for example, is lacking in over 25% of the diets in the United States right now. Adding magnesium supplements or foods can be extremely advantageous.
You should also make sure that you're drinking enough water. Dehydration can cause significant anxiety and lead to worse anxiety symptoms.
While most people's diets don't cause anxiety, they can easily contribute to it. Make sure that you're eating foods that are rich in the vitamins and minerals you need, and your anxiety may become far more manageable.
Strategies to Help Manage Anxiety
It's impossible to say whether or not these strategies will provide immediate relief. Some people may find that their anxiety becomes manageable after trying these important techniques.. Others find that even though they feel better, they still need help.
As long as you're ready to commit to an anxiety treatment instead of trying one for a few days and moving on to the next, then there are long term strategies that are nearly guaranteed to help you reduce your anxiety.