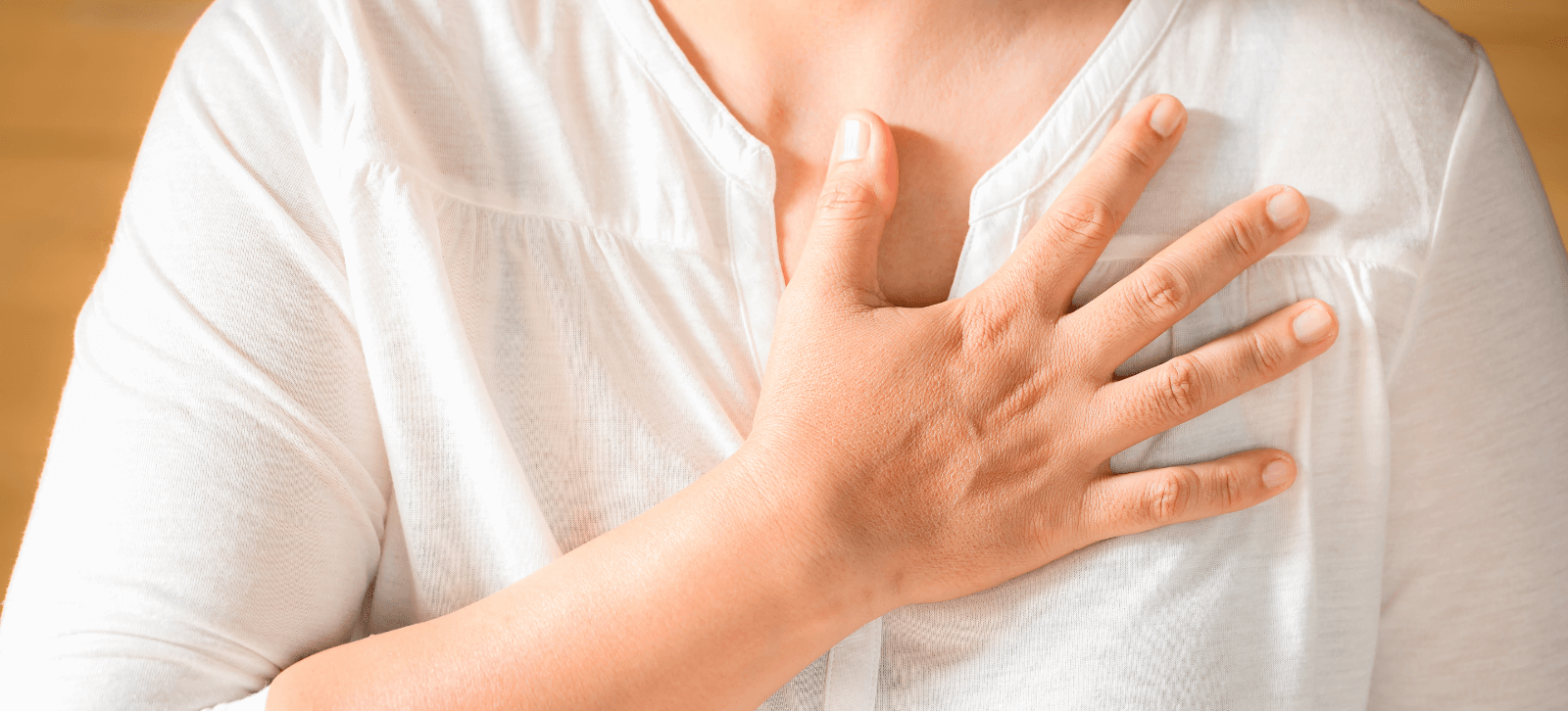 It feels like your heart is getting squeezed. You can't get a deep breath. You get chest pains. You feel weak. You genuinely feel as though you're about to die.
Then it all goes away.
What happened? Many people worry they suffered from a heart attack. But what you may have suffered from is a panic attack. Don't let the name fool you - panic attacks cause very real physical symptoms that mimic those of a heart attack, yet in general, nothing is wrong with your heart.
Why are these anxiety attacks so powerful and how can they be stopped? We'll explore these anxiety attacks below.
The Types of Anxiety
Anxiety attacks can occur with any type of anxiety, but are most commonly associated with panic disorder. The key to understanding and treating these issues is to get a better understanding of your own anxiety and how it manifests.
The Anxiety Attack Experience
Panic attacks are often misunderstood because of the word "panic." In truth, they're filled with primarily physical symptoms. These symptoms include:
Rapid heartbeat.
Lightheadedness.
Chest pain.
Trouble getting a deep breath.
Weakness or tingling in the extremities.
There are mental symptoms as well, but many relate to the physical symptoms. Panic attacks often cause an intense feeling of doom, usually around these health problems - the same feeling of doom you would likely experience if you were suffering from a heart attack.
Why Do Anxiety Attacks Cause Heart Attack-Like Symptoms?
Panic attacks tend to cause a chain reaction in the body that triggers many of these physical symptoms. Some of these reactions include:
Hyperventilation Poor breathing can cause chest pains, shortness of breath, etc. It can also lead to lightheadedness and muscle weakness.
Adrenaline The anxiety from a panic attack leads to an adrenaline rush, causing rapid heartbeat. Like hyperventilation, it can cause tingling in the extremities and other heart attack-like symptoms.
Hyper-sensitivity Another issues is known as hypersensitivity. It's when the person experiences a lesser symptom more than someone without hypersensitivity would experience. For example, a small amount of chest pain might physically feel more severe, when any other person would shrug it off.
In addition, physical stress can cause a host of problems, like memory loss, indigestion, and more, and these can contribute to the heart attack experience in their own way.
How to Tell the Difference Between a Heart Attack and a Panic Attack
The best way to tell the difference is to simply visit the doctor and have your heart tested. If your heart is in good health, it's very unlikely you are suffering from a heart attack, especially if you have signs of anxiety. The good news is that there are plenty of easy tests to rule out any serious heart problems.
Beyond that, there are very minute differences in the symptoms. Examples include:
Chest pain from anxiety tends to be more localized and sharp, while heart attacks radiate and are often duller.
Panic attacks rarely cause vomiting - a somewhat common symptom of heart attacks, although not in all of those that experience one.
Panic attacks tend to be more systematic. They generally peak about 10 minutes in and then there is a slow and steady decline. Heart attacks can follow this same pattern, but it's less common.
Otherwise, the best thing to do is get your heart checked and learn whether or not you're suffering from any heart problems. If not, then you're experiencing anxiety attacks.
Can Panic Attacks Cause Heart Attacks?
Finally, another issue that worries people is whether an anxiety attack can cause a heart attack.
The short answer is no, not on their own. But the long answer is that long term stress (from anxiety attacks) can damage the body, including the heart, and may contribute to health issues years down the road. Also, those that do have a heart problem but also suffer from panic attacks may be at greater risk for a heart attack, although the risk isn't enormous.
Did You Know: You Can Experience Anxiety Symptoms When You're Not Feeling Anxious
There is an issue known as limited symptom panic attacks. These are when your body has less than 4 of the physical symptoms of an anxiety attack, and they may occur even when you're not suffering from anxiety.
Those that get panic attacks are prone to these limited symptom attacks and experience issues like chest pain and shortness of breath without any triggers - often leading to future worries about their own health. It's hard to know if you have limited symptom attacks without knowing your anxiety.
Stop Anxiety Attacks - Controlling Panic and Anxiety
The best way to stop your anxiety attacks is to learn to control them. Panic attacks are not heart attacks, and the more you learn about the symptoms and coping mechanisms available to deal with these issues, the less you'll experience these panic attacks in the future.