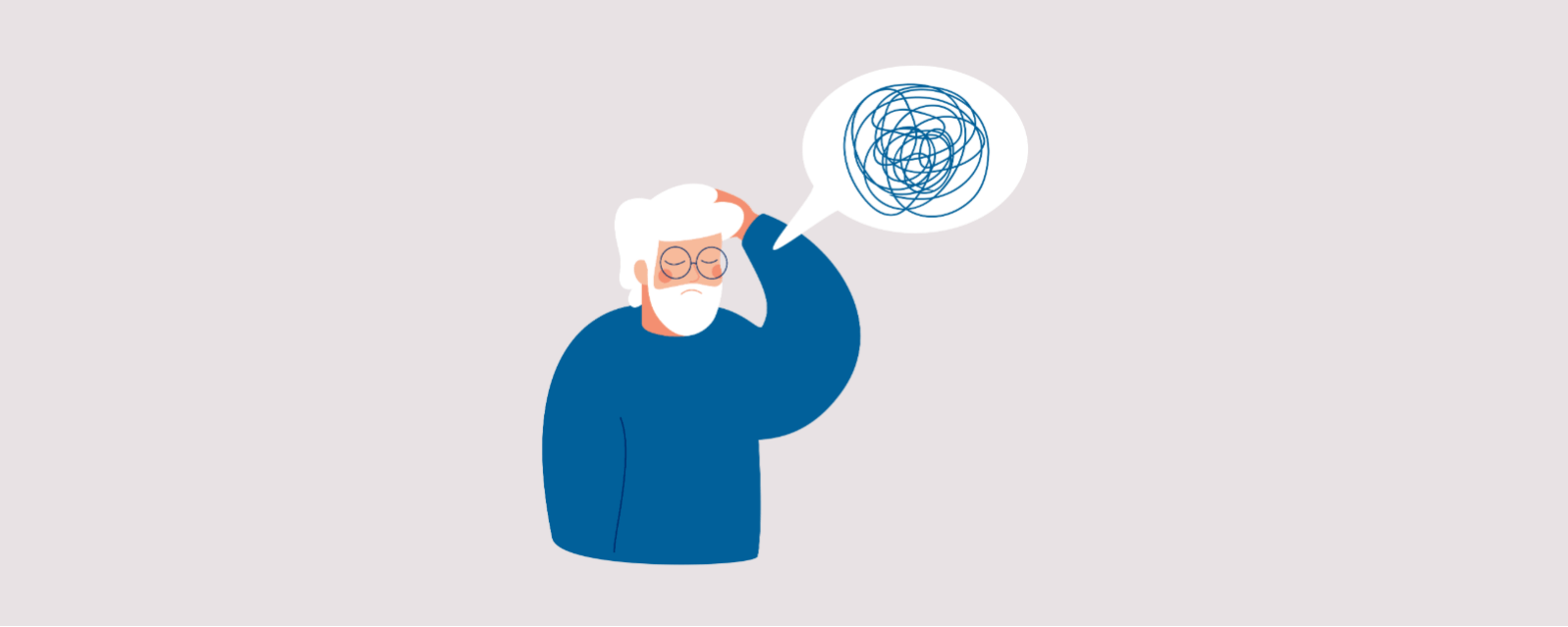 Dementia is a terrifying idea. It's everyone's worst case scenario - the idea that your mind is starting to fail you, and that you're losing touch with reality.
We've all known people that suffered from dementia when they age, and it remains one of the biggest fears that even those without anxiety have. What is troubling is that anxiety can actually cause someone to believe they have the symptoms of dementia, even when no cause is present.
Health Fears Are An Anxiety Symptom
One of the problems with living with anxiety is that it tends to cause itself, using its own symptoms. Feelings of dementia are a great example of this. Anxiety causes the mind to think differently and feel funny, and this causes people to worry they have a serious brain condition, which in turn causes them to be oversensitive to the way their mind works and suffer from the very problems they're monitoring.
Men and women of all ages have convinced themselves of:
Early Onset Alzheimer's
Brain Tumors
Huntington's Disease
These are all serious diseases, and if you truly think you have one of these, you should see a doctor. But you should also note that anxiety causes the very same issues. Not just dementia, but also the nerve impulses and other brain health issues that make people fear those diseases in the first place.
Why anxiety causes dementia like feelings is a bit less clear and less obvious. It is likely caused by many different factors, including those below:
Anxiety Induced Memory Loss Easily the most common reason that people believe they're suffering from dementia is memory loss, and unfortunately anxiety does cause mild memory loss issues. These issues are rarely that severe, but when they happen often enough they can feel severe. Anxiety is stress, and stress releases cortisol, which is known to damage brain cells and reduce memory. The memory loss is never too serious, but it is a mild problem.
Anxiety Induced Concentration Issues Anxiety may also affect the ability to concentrate and focus, and without the ability to focus, it can be hard to process thoughts. This may give the illusion that you're unable to think properly or have lost touch with your own mind, even though nothing has technically happened.
Hypersensitivity Side Effects Both of these are related to another issue known as hypersensitivity. Hypersensitivity is when you are far more sensitive to small changes in the body that may otherwise mean nothing. Hypersensitivity may also lead to its own mental challenges for reasons that are not completely understood, but the most likely cause is that when you're that "in touch" with the way you feel and think, your thought processes are less natural and you may not function the way that they should.
Normal Forgetfulness/Focus Similarly, as a result of hypersensitivity and anxiety, many people that suffer from normal forgetfulness may believe that it's because of their anxiety. This is very common. People forget many things as they age or because they simply weren't trying to remember it, but those with anxiety tend to think it's because of their anxiety, while those without anxiety tend to simply believe they just forgot.
Hyperventilation Hyperventilation occurs during anxiety attacks, and can lead to temporary issues that may feel like dementia. Hyperventilation reduces blood flow to the brain, which can lead to temporary problems focusing and using your memory. Those that are unaware of the effects of anxiety may attribute this to dementia.
Derealization Also during panic attacks a person may suffer from what's known as derealization, which is a temporary loss of reality. This occurs because panic attacks can be so extreme that the mind decides to "tune out" as a defense mechanism. The person feels like they're in a dream world and the world around them isn't real. They often struggle to think as well. Derealization affects many people with anxiety, but those that are unaware of how their anxiety attacks work may feel like it's dementia related.
These are all examples of issues that can cause feelings of dementia, despite no dementia present.
What to Do When You Feel Like You Have Dementia
Dementia is fairly easy for doctors to diagnose, so seeing your doctor is step one. You should also know that dementia isn't just something you realize is happening, or something that comes and goes pretty easily in short increments. Dementia is a very serious, gradual, long lasting condition, and while even those with dementia have their lucid moments it's very rare for someone that suffers from the issue to worry that they have it.
One of the reasons dementia patients often have anxiety themselves is because they cannot comprehend what's going on, and their confusion isn't something that goes away. This is different from anxiety, where the person is aware of the feeling that they're losing their mind, which often indicates that they aren't.