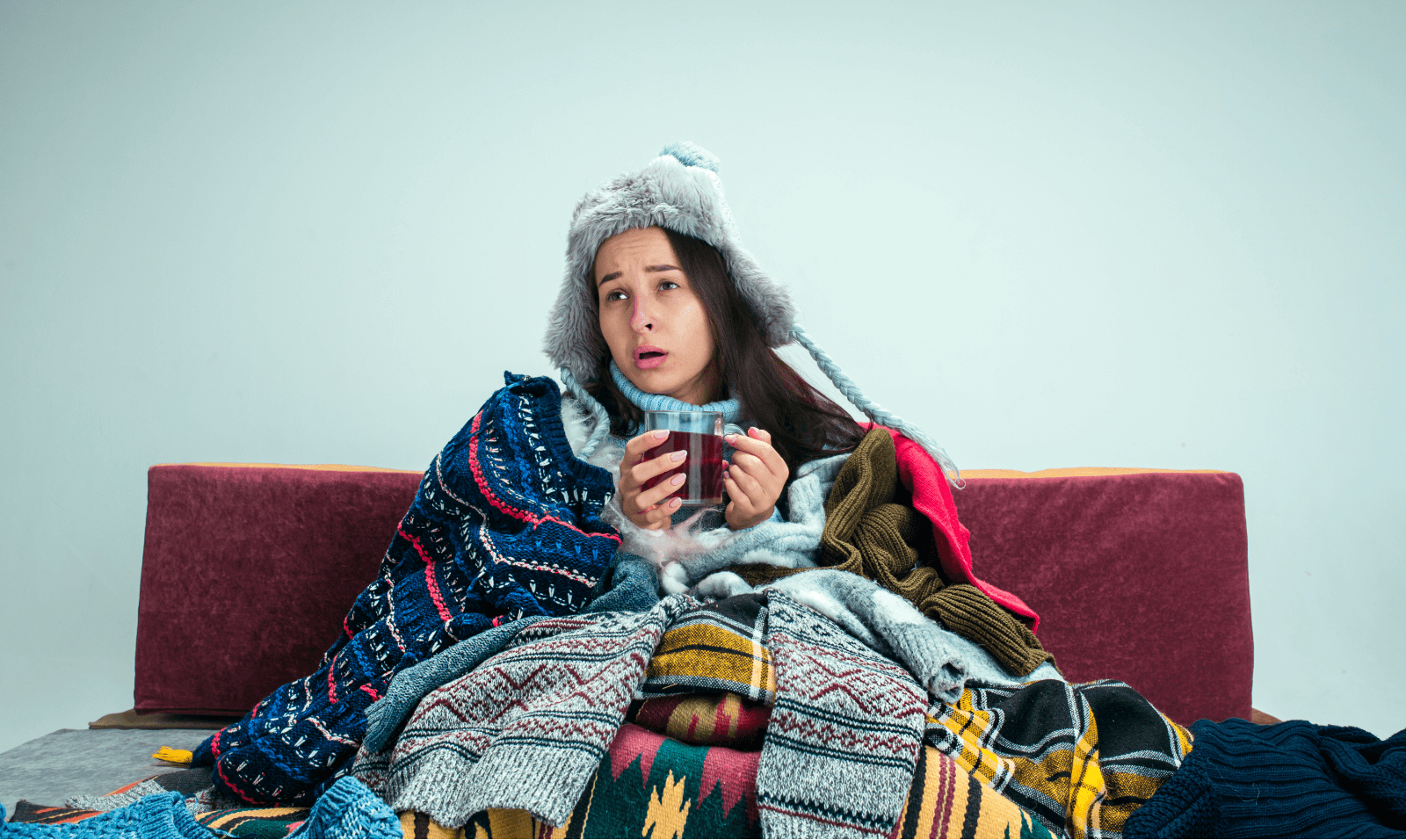 The psychological symptoms that classically define anxiety disorders are excessive worry, phobias that are fears of one specific thing, fear of social situations and intrusive and obsessive thoughts.
The physical symptoms that the medical community and literature classically associate with anxiety disorders are the symptoms of a panic attack: a pounding and racing heart, shortness of breath, sweating, chest pain, dizziness, a feeling of choking and trembling.
However, people who suffer from severe anxiety have many other physical problems that they believe are caused by anxiety. May people believe that their anxiety causes them to have flu like symptoms, and the fact that so many people with an anxiety disorder report that they have flu like symptoms has to be taken seriously.
Can Anxiety Cause Flu-Like Symptoms?
There have been no medical studies of whether or not anxiety causes flu like symptoms, but again, the fact that so many people with anxiety disorders have flu like symptoms makes it entirely possible that anxiety might indeed cause them. The anecdotal evidence is very strong, and medical science should investigate the connection between anxiety and flu like symptoms.
The flu like symptoms that people with anxiety report are symptoms like: fatigue, muscle tension, muscle aches and pains, diarrhea and vomiting.
If you have an anxiety disorder and flu like symptoms, the best thing to do is wait a few days to see if the symptoms pass. If the symptoms do not pass, then go see your doctor to find out if you have a physical illness that is causing your symptoms. Your doctor might find a cause for your symptoms.
If your doctor does not find a physical cause for your symptoms, then there are two things to do: (1) accept that your symptoms are caused by your anxiety and not be a physical illness and (2) take steps to reduce your anxiety.
Anxiety and Flu Epidemics
When there is a flu epidemic going around people without anxiety disorders often worry about whether or not they will contract the flu, and so do people who do have anxiety disorders. To some extent, it is entirely normal to worry about the flu and take precautions.
But fears of a flu epidemic can become debilitating, and some people will for example, stay home and keep themselves from going to work or out to go shopping and see friends because they are afraid of catching the flu.
Another oft occurring fear is the worry that you might get infected with the flu from someone coughing or sneezing as you move around in the subways or other public transportation systems.
And indeed, there are a few medical studies that are beginning to show that anxiety and depression can decrease the ability of your immune system to fight off infections.
However, I wouldn't recommend that you seriously curtail your normal activities when the flu is going around. Be careful for sure. But if you are basically well, take joy in going out and doing the things you like to do. Just be sure not to push yourself too hard or spend time in close proximity to someone who has the flu.
Does Anxiety Cause Influenza?
No. Even though anxiety can cause flu like symptoms, please don't worry that your anxiety will actually cause you to get an influenza infection.
A viral infection will not trigger a new case of anxiety, but it can trigger and intensify your anxiety if you have pre-existing anxiety disorder. A viral infection, or for that matter any illness, can cause you to worry excessively about your health.
The best thing to do if this happens to you is to: (1) challenge your beliefs that you are seriously ill in cognitive behavioral therapy and (2) use meditation or mindfulness to empower yourself to stop believing that your beliefs are true.
Can Anxiety Make a Flu Infection More Serious
We are not yet sure, but medical research is beginning to show that anxiety and depression can both impair your immune system's ability to fight off infections.
This means that anxiety can increase the severity and duration of a real flu infection.
If you have an anxiety disorder, and you get a flu infection, do your best to use all of the tools you have at your disposal to reduce your anxiety. This will help you fight off the flu. And remember, flu infections are almost never dangerous. With the passage of time you will be well again.